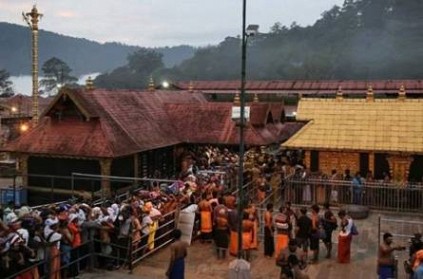 According to reports, two women below 50 entered the Sabarimala temple on Wednesday becoming the first to do so following Supreme Court's verdict.
The Supreme Court had ordered to end the decades-old ban on women of menstrual age entering the Sabarimala shrine. However, nobody has been able to step inside the temple despite the verdict. Reportedly, Bindu and Kanaka Durga, both in their early 40s entered the shrine at around 3.45 am on Wednesday.
The two could be seen hurrying inside the temple, dressed in black and escorted by police. Their visit was confirmed by Kerala Chief Minister Pinarayi Vijayan, who stated, "It is a fact that the women entered the shrine. Police are bound to offer protection to anyone wanting to worship at the shrine."
Reportedly, following the two's visit, the shrine was shut down for an hour and a half so that the priests can perform a purification.
next