MAN GETS E-CHALLAN FROM TRAFFIC POLICE FOR NOT WEARING HELMET WHILE 'DRIVING CAR'
Home >
News Shots >
India
By

Behindwoods News Bureau

|

Nov 14, 2018 08:43 PM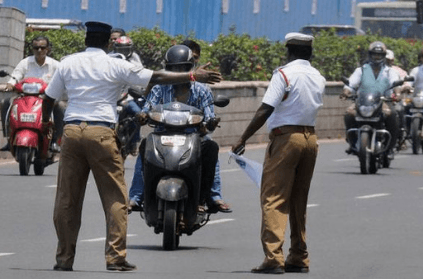 It is a common sight for traffic cops to issues challans to those riding bikes without helmet. But a rather bizarre case has been reported from the city of Nagpur in Maharashtra.

A car owner or driver was issued an e-challan for not wearing a helmet. It just so happened that the man who received the challan was Maharashtra Bahujan Samaj Party (BSP) leader. Nagpur city traffic police sent e-challan to this car owner for not wearing a helmet while driving the car.

The challan mentioned that the driver didn't wear a helmet during the drive through Agrasen Chowk. It also says that the action has violated Sections 129 and 177 of Motor Vehicle Act 1968 and that as per the traffic violation law, he has to pay a fine of Rs. 500. The traffic police have also stuck a picture of the vehicle which was captured on the CCTV camera.

What is interesting is that the picture captured on CCTV was that of a four-wheeler. As per the challan, the incident took place on July 1, 2018.

The notice was sent to the car driver after 5 months of the incident and gives an ultimatum to pay fine within 15 days or face the consequences of a case being registered against him in the court. The traffic police, through the notice, threaten that they will otherwise initiate legal action against him.

*Originally published in Mirror Now*
next