Weddings are usually packed with rituals and almost often the bride and groom are left with no time to even breathe. However, a groom from Kerala had a very important commitment during his wedding and ended up excusing himself for five minutes.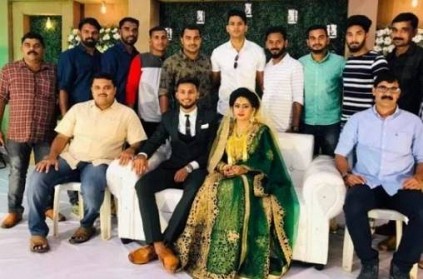 What was the pressing issue that called Ridvan from his wedding? He had to play a football match. Ridvan was all set for his wedding. However, during his wedding, his football team, FIFA Manjeri needed him in a 7s match.
Ridvan excused himself for five minutes and went out to play the match. People back home were not impressed with Ridvan's decision. The bride was furious and reportedly asked, "So if the game was at noon, would you cancel the marriage for the game?"
However, several Twitter users lauded the man for his sportsmanship. A user wrote, "Proud of him🙏. Keep the spirit and let the passion grow."
next