Vijay Antony's Kaali, directed by Kiruthiga Udhayanidhi, has reached its final day of shoot, and the film will officially be wrapped up by today (January 30).

Confirming the same, Vijay Antony tweeted, "#KAALI #KAASI last day of shoot😈 no fight still...😊🙏@astrokiru @mrsvijayantony @vijayantonyfilm @Richardmnathan @Lyricist_Vivek @editorkishore @SaktheeArtDir @yoursanjali @TheSunainaa @DoneChannel1 @vamsikaka", for which, director Kiruthiga replied, "n hopefully no fight till release! let all d fight happen on screen #Kaali #kaasi"

Meanwhile, others in the team had also shared their messages on Twitter about the last day shoot of Kaali.

R.K.Suresh - Last day of #kalli shooting ..thank you so much 😊 im really proud to be a part of #kalli and glad to have been given such wonderful opportunities. @astrokiru @vijayantony @Richardmnathan @TheSunainaa

Sunainaa - A special thank you to all the AD's of #KAALI TEAM :) you guys were a house on fire on the sets 💪🏽 Co-director Mohan , AD's, Pandiyaraja, Saravanan, Arumugam And my fav @poongodi21 and @Magizh_Jeyaram. Thank you everyone

DoP Richard.M.Nathan - Last day of #Kaali. A journey that tuned, moulded & taught me a lot. Leaving with lot of good memories. Thank you @astrokiru @vijayantony @yoursanjali @TheSunainaa @SaktheeArtDir @editorkishore & all AD's...

*tweets are not spell-checked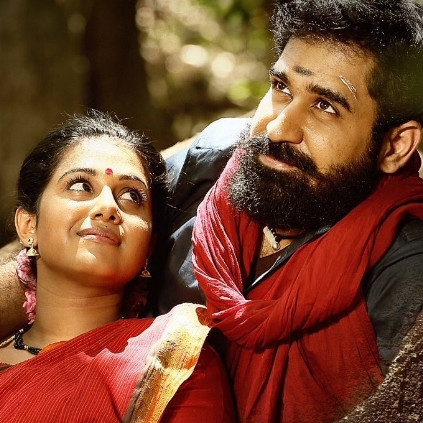 The first single from Vijay Antony's Kaali, directed by Kiruthiga Udhayanidhi, released this evening, which has been well received among the music lovers.

Through the lyric video of the song, the makers have officially announced that the film will hit the screens on March 30, 2018. Also starring Anjali, Sunaina, and Amritha, the film has music by Vijay Antony and cinematography by Richard.M.Nathan.