Bala's Naachiyaar starring Jyothika and GV Prakash released last Friday and the film opened to positive reviews all over from the audience and celebrities.
Legendary lyricist, Vairamuthu has watched the film and appreciated it poetically, through his Twitter handle. His tweet read, "நாச்சியார் பார்த்தேன். கலையின் நிகழ் நீரோட்டத்தில் நிற்கிறீர்கள்; பலே பாலா! ஜோதிகாவின் நிமிர்ந்த நன்னடையும் நேர்கொண்ட பார்வையும் காக்கிக்கே ஒரு கர்வம். நீங்கள் தொடர்ந்து கலையில் இயங்க வேண்டும் சகோதரி.
தம்பி ஜீ.வி! உன் ஜீவிதத்தில் ஒரு படம் இது; பாராட்டுகிறேன்.
ஒளிப்பதிவு செய்த ஈஸ்வர்! வெள்ளைக்காரக் கண்களோடு பிறந்த தமிழனப்பா நீ! படக்குழுவுக்கு என் வாழ்த்துக்கள்."
It is to be noted that Vairamuthu has worked with Bala and GV Prakash in Paradesi.
*tweet is not spell checked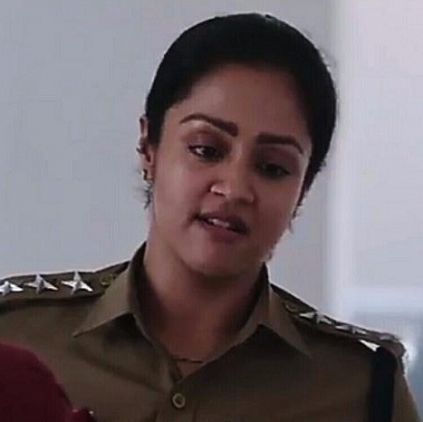 With strong and positive word of mouth, director Bala's Naachiyaar has opened to good numbers and critical comments. With fine performances by Jyothika and GV Prakash attracting the audiences, the film has done well in its first weekend at the city box office.

According to Behindwoods' box office wing, Naachiyaar has grossed Rs. 1,21,13,863 in its first weekend in Chennai. This is a positive sign for the team as they head into their second weekend.