There were strong rumours surrounding on social media, stating that late director K.Balachander's house will be put to auction by a popular public sector bank.

However, his daughter, Pushpa Kandasamy, on behalf of Kavithalaya Productions, has officially issued a press statement clarifying that the above said news was a baseless rumour.

The statement reads, "Several rumors and unauthentic and unverified media reports have appeared in many newspapers on Tuesday, the 13" February, 2018 to the effect that the house belonging to the Late Mr. K.Balachander, the veteran Director and founder of Kavithalayaa along with Kavithalayaa's office are being put to auction by a public sector bank. These rumors are totally baseless and false. KB's house and office properties have not been pledged or sold. We are issuing this note to the Press as the unverified rumors have caused a great deal of distress to our friends and well-wishers across all sections of the society.

The facts are as follows: Kavithalayaa had availed a working capital facility against the security of a commercial property owned by the family members of Mr. K.Balachander from UCO Bank for normal business activities. In 2016, the company recognizing the changing dynamics and trends in the entertainment industry decided to scale down its film production activities and focus on digital content creation for the new media platforms. The company paid back a substantial portion of the outstanding debt and had been in negotiations with the bank for settlement of the balance amount on or before 31" March 2018. Before these negotiations could be concluded, the bank in accordance with their procedures, issued a notice of auction in one of the dailies, which in turn led to these rumours.

We request all our friends, well-wishers, business associates and fans of KB along with the fans of several celebrities and his mentees not to be misled by these reports and express our heartfelt thanks for their expression of support. As the matter is sub-judice, we are issuing this clarification only to place the facts."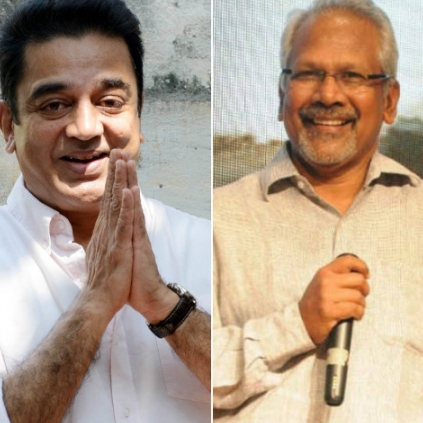 We had reported a few days ago that a statue of the legendary director late K Balachander would be unveiled on his birthday, the 9th July 2017 at his native place Nannilam in Thiruvarur district.
The dignitaries who would be attending this event would be Kamal Haasan, director Mani Ratnam, Pyramid Natarajan, director Vasanth Sai and Kavi Perarasu Vairmauthu. The event is slated to happen around 5 in the evening, which would be attended by Balachander's family members also.