Cinematographer Santosh Sivan seems super excited about Mani Ratnam's Chekka Chivantha Vaanam. The legendary cinematographer has been posting regularly on this project and his latest interesting Tweet reveals some nice information about what he thinks about CCV.

Santosh Sivan's latest Tweet read, "Its a interesting combo of actors, Mani is a Director who loves innovations and willing to grow with a bunch of versatile , dedicated and punctual actors". The excitement among audiences is also growing by the day.

*Twitter post is not spell checked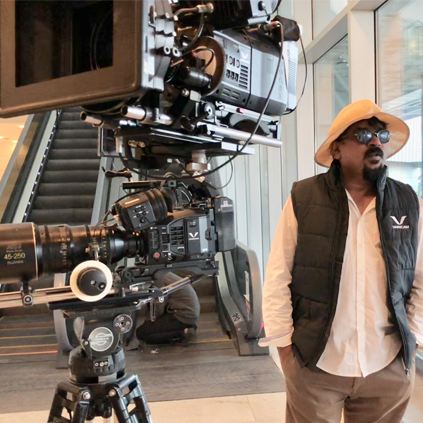 Santosh Sivan has been Mani Ratnam's go-to man when it comes to cinematography. The ace cinematographer uploaded a picture on twitter, with the caption: Filming Mani Ratnams " Chekka Chivantha Vaanam" ". The star cast, expert technicians and this picture has already raised the expectations for the film.

*Tweets are not spellchecked