Here is the teaser of the upcoming Malayalam film, Mohanlal starring Manju Warrier and Indrajith Sukumaran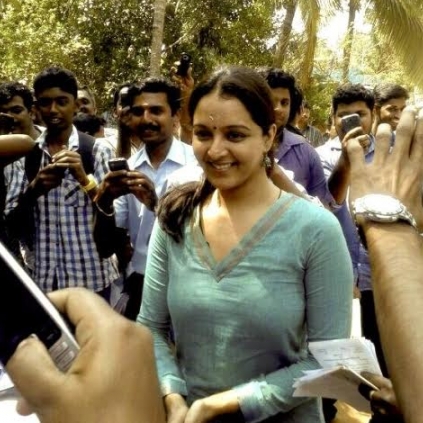 Manju Warrier has today posted on her Facebook to support both her film Udhaharanam Sujatha and Dileep's Ramleela releasing together on September 28th.
Manju posted that She enjoyed doing Udhaharanam Sujatha directed by Phantom Praveen and thanked everyone who was associated with the film. She also extended her support to another film Ramleela starring her ex-husband Dileep who is currently in police custody in relation to the actress abduction case. After claims that the movie will be boycotted and reportedly few claimed the theatres would be burnt down if they release Ramleela. Manju expressed her views in support of the film's producer Tomichan and director Arun Gopi that there is so much of investment, dream and life of many people involved in a movie and that shouldn't be shattered because of one person. Its a team work and a movie never belong to just one person.