The good news has finally come in that the Tamil cinema strike has been withdrawn and that film releases and shooting can commence. When we spoke to GK Cinemas' Ruban regarding the strike, he said:

"The outcomes of the strike can be welcomed definitely. Flexible ticket prices would be a great thing. However, this could have been achieved without a strike. The strike was not even necessary. Lots of families depending on daily wages are deeply affected. This revamp could have happened without stopping all the work."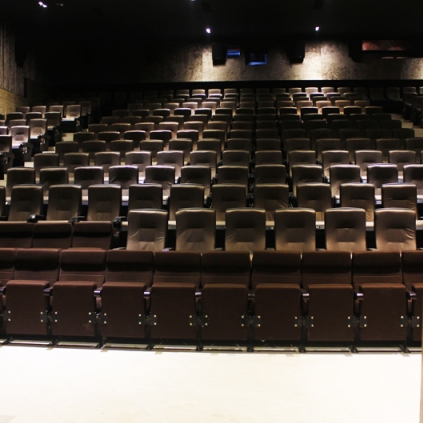 The ongoing indefinite film strike has brought about turmoil in the Tamil film industry and there has not been a single new release in many weeks now. No film related work has also been happening and a lot of people have come out to share their statements and opinions regarding this issue. Latest is Cuddalore Krishnalaya theatre owner Durairaj's message in the theatre owners' association group. His official message read:
"Brothers ....its high time you all took a decision.....lets not waste time and energy contemplating on a few parasites...truth will always prevail...so confine to the path of truth and decide..there is a timeline to stay united and stay together and mind you all...
Time and tide does not wait for any man. If no decision is taken bytommorow ...i think i have to move on ...in taking independent decisions...because i have a feel that nothing is being discussed in open...and when some questions were asked ....about what was the result...in meeting conducted....few members had the audocity to reply with arrogance....not understanding their stand ,plight ,and their back works.
So to all my borthers here in this group...no theatre owner built their theatres depending on somebody...and seeing whats happening...its prolonging to a situation where its only being excecuted to add value to a few members and not entirely for the higher percentage...of theatres also i dont see any truth in execution...but since i have stood so far with you all...i will wait till friday to clear out the confusions ..else i will take my own decisions and move on....thank you one and all...my decisions will be only based on business values and not towards ego or hurt".
When we contacted Durairaj to get an elaborate picture on the same, he told us that he will be making his decision tomorrow (April 6). Talking to Behindwoods, Durairaj said:
"Paneerselvam sir is the head of our association. I and all of us abide by Theatre owners association. The reason we abode by him was he takes decision including small screens. He is a selfless person. But now he is influenced by the majority Influence. We did not get authority from any of this association but we follow this because of the Consolidated benefits through all the efforts given in unity. When decisions are made in favour of particular individual persons why should we wait. I am going to meet him and I will take a decision by tomorrow".