Karthik Subbaraj's Mercury will be the first Tamil film to release after the 48-day long strike in Kollywood. TFPC's President confirmed this happy news via Twitter.

His tweet reads as follows, "Here we go. Our first Tamil film release after the revamp is gonna be #MercuryMovie in a grand scale.looking fwd to this lovely venture from @karthiksubbaraj.all da best. #Tfpc will assure a huge and grand release wit all support. God bless."

*Tweet is not spell-checked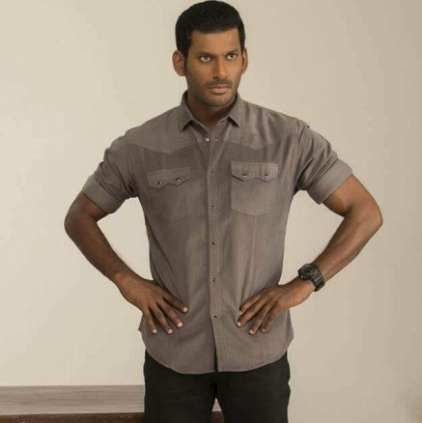 Debutant P.S.Mithran's Irumbu Thirai has been well received by the audience, for its relatable content. The film's actor Vishal has now taken to Twitter to thank the audience for their support.

He tweeted, "#digitalindia #aadharcard #IrumbuThirai #abhimanyudu yes once again I thnk the audience for accepting and appreciating the film.wont think twice to bring the social issues out in celluloid. ovewhelmed by the response. Your Acct is hacked.😬 Tel rel date announcement Tom."

As said in the tweet, Vishal will be announcing the release date of Telugu dubbed version (Abhimanyudu) of Irumbu Thirai tomorrow.

*tweet is not spell-checked