Gayathri Raghuramm has taken a dig at ace actress Sripriya for making comments on the contestants of Bigg Boss season 2. She made a series of tweets, and dared Sripriya to go inside the Bigg Boss house to spend a few days. Gayathri also condemned Sripriya for making comments about her, during the first season of Bigg Boss.

She tweeted, "Sripriya is not my sister to call her akka not my aunty not my friend not my well wisher not my boss not my colleague and I'm not eating my food because of her. She might have worked with my father and mother. She is not associated with me in any way. She is just another trolls..

And this is how I respect any trolls. Jobless and cowards. Well if she doesn't like the word hair thinks it's so bad word. I don't know why she is having them. That's why I dare her to go inside BB."

Meanwhile, Gayathri also requested the audience, not to come to conclusions with the show's content. "This will be last message commenting about BB. I can only request ppl to view show as a show. They have no idea what is happening and how their character is assassinated. Support the bb2 contestants. There were wonderful moments inside laughter sharing and caring not seen much.", tweeted Gayathri.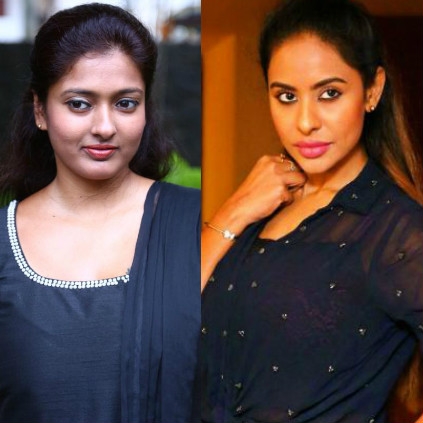 Telugu actress Sri Reddy, who became a sensation overnight, with her controversial allegations and protests, has now decided to go the legal way for her next move.

Sri Reddy will be filing a legal case against people who make abusive comments on social media, the practice of online abuse. Sri was reportedly quoted as saying, "These fans in the name of Pawan Kalyan have been abusing us to a great extent. This is not fair and we will now take the legal course to address the issue of sexual harassment".

On this note, popular choreographer, and Bigg Boss star Gayathri Raghuramm has expressed her interest to join Sri Reddy on this legal course against online sexual harassment. Gayathri tweeted, "Thank you finally I wish I could join u. The online abuse and harassment has gone out of hand. And we are advised to get out of the social media. But I think no we have freedom and rights social media as everyone. The trolls abuse and harassment should be caught and locked. I don't support her actions. But online abuse is growing day by day. These social media spreading hate and abuse should be caught. My motive is not her."

*tweets are not spell-checked