Rajkumar Hirani's next with Ranbir Kapoor titled Sanju is all set to release on June 29th. Earlier it was reported that the runtime of the film is 2 hours 25 minutes, now it has been suggested that the director has made a call to drop out an entire song sequence from the film. Rajkumar Hirani was recently questioned about this bold decision, he said,

"I think the film is bigger than one particular scene. Even if you have worked hard on that one scene when you see the film as a whole and if you feel it does not work then you have to let it go"
He further went on to reveal details about why he made this decision, the director said "I felt that the song was obstructing the pace of the film and it was breaking the narrative and therefore, I decided to edit out the song. Sometimes you can't help but wonder if the actor will be fine with it and whether he will be alright with cutting out a song or a scene, but yet again you have to look at the larger picture than the opinion of one individual"

However, the song will not feature in the film but, it the song will be used in for all the promotional events.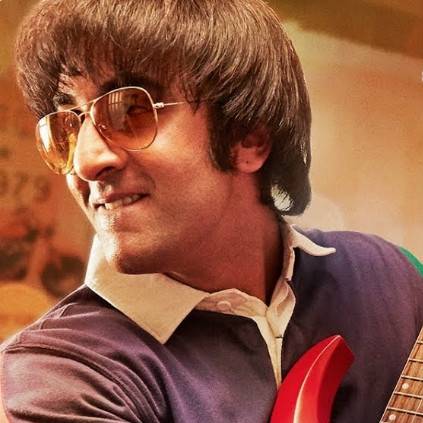 Ruby Ruby full song from Ranbir Kapoor's Sanju, composed by A.R.Rahman. The film has music composed by A.R.Rahman, Vikram Montrose, and Rohan Rohan.