The trailer of Sanju, the biopic of actor Sanjay Dutt, directed by Rajkumar Hirani is currently the center of attraction. Ranbir Kapoor's different transformations have taken the audience by surprise, and great words of appreciation have been pouring in from all nooks and corners.

Meanwhile, Rajkumar Hirani, who has worked with Aamir Khan in blockbuster films like 3 Idiots and PK, has spoken about the relationship he shares with the master performer, and also reveals that he was offered a role in Sanju.

"Aamir Khan is a good friend and I have the habit of discussing about all my scripts with him. When I narrated him the script of Sanju, he had an interesting reaction to it and out of my own greed, I asked him if he would come onboard to play Sunil Dutt.

Few days later, he called me back and said that since he was already playing a father's role in Dangal, he didn't want to be stereotyped with similar roles. I thought he had a fair point", said Raju Hirani, while interacting with the press.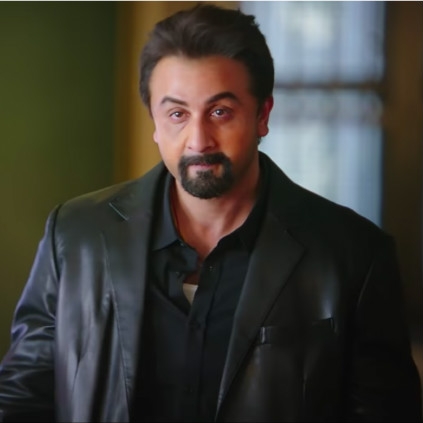 One of the most awaited film this year is Sanjay Dutt's Biopic directed by Rajkumar Hirani starring Ranbir Kapoor portraying the role of Sanjay Dutt in the film. With the latest trailer released has given a boost to the expectation of the film.

A 3-minute trailer that not just gives you a wider picture of what you can expect, but it provides a hint about how engaging the story can be. A character almost destined to death makes a comeback not just once but multiple times in his life. The resemblance is truly uncanny that's it's almost like seeing Sanjay Dutt himself playing the character on screen.

A single man walking in the shoes of different characters cannot always be portrayed sharply considering the appropriate reality. But Ranbir Kapoor, be it with his appearance in the film, the body language carried out, or how he does justice to the mindset of every character, what we receive in the trailer just makes us want to watch the film a lot more.

The trailer clearly distinguishes different time zones of Sanjay Dutt's life very accurately. It throws colors on different shades of his life, making a mark in friendship, love, romance blended finely with how substance abuse is affecting these aspects of his life. In the end, the trailer hints the roles of each character played in the film and how each of them has made a difference in Sanjay's life.

The shots of him in jail had very low and contrast lighting compared to his days as a star. The color pattern used by cinematographer Ravi Varman is appealing with shots like these. Days as a drug addict had tripping music and flashing lights creating the apt vibe of partying and clubs.

The highs and lows in the film did not seem unlikely and it makes us more eager to know about the consequences of his actions in the film. Every emotion and expression conveyed by Ranbir in the trailer makes us want to guess what would have happened, but at the same time does not reveal too much about his reach to heights and to the darkest depths.

Gear up to watch the film in theatres near you on June 29th.