Actress Nayanthara's Aramm has opened to highly positive reviews and seems to carry forward some really strong content to the audiences. On this note, the makers of Aramm have made a kind request to the watchers who assort to piracy.

The makers have requested those who watch Aramm through pirated links, to transfer the ticket charges if they loved the film. A strong and confident request that seems outright genuine. KJR Studios' post read, "Piracy must be curbed to help healthy cinema grow.. If you had watched #Aramm on pirated sites & regret it because you loved the film, feel free to transfer your ticket charges to us to encourage us to do better films..Also, report all pirated links to @copyrightmedia".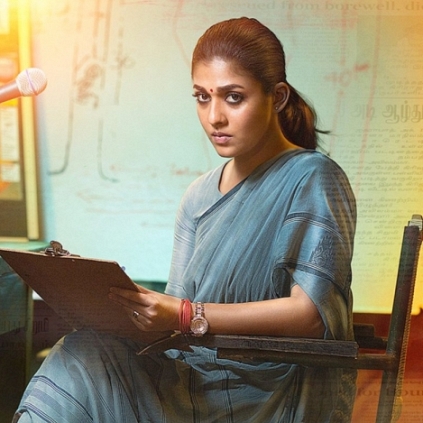 Nayanthara's latest flick Aramm, directed by Gopi Nainar, is off to a good start thanks to highly positive reviews from critics, and word of mouth publicity from the public.

As per the analysis made by Behindwoods Box Office wing, this Nayanthara starrer has approximately collected over Rs 1.08 crore in its first three days (November 10 to November 12). The film has got a good opening, holding 192 shows, on its opening weekend.

Collecting more than Rs 1 crore in its opening weekend at the Chennai box office is a great feat and Aramm has achieved it.