Fan made posters have become very common in today's social networking world. Some of the fan-made posters in the recent times have got a better reach than the original movie poster.

Chiyaan Vikram took time to thank one such fan-made poster designer through Instagram, "Love being in your sights. #dn #fanmadeposter. Credit Prakash?! What's amazing is not just the love or the effort when you'll make these posters .. but how sometimes some of your work put many of our best graphic designers in the shade.. and with such ease. Thank you. Blessed. 💝"

*Chiyaan's post is not spell-checked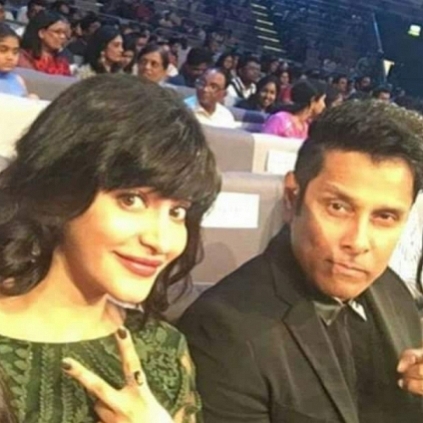 We had earlier reported about the search for a heroine (casting call) for Dhruv Vikram's debut project titled Varma. The latest is that the video that calls out to people to audition for the movie posted on Chiyaan's Instagram, is voiced-over by actress Shruti Haasan.
Actor Vikram, at the end of his post, thanked Shruti Haasan for lending her voice for the casting call video. He has also thanked the other technicians involved. He posted on his Instagram, "Thank you Shruti for your enchanting voice. Thanks ms AB. 🎥 Sukumar ✂️ Pradeep Jenifer 👗Sathyasuku @shrutzhaasan @dhruv.vikram@mukeshe4e @pradeepjenifer".

*Instagram post is not spell checked