Actor Chiyaan Vikram has posted on his Instagram page that he will be making the official announcement as to who the heroine of his son Dhruv's upcoming Varma is. The announcement will come tomorrow, November 12.

Directed by Bala, Varma already has the attention and curiosity of many. This announcement will definitely kindle the interest of everyone waiting for this film. Stay tuned to this space to find out more.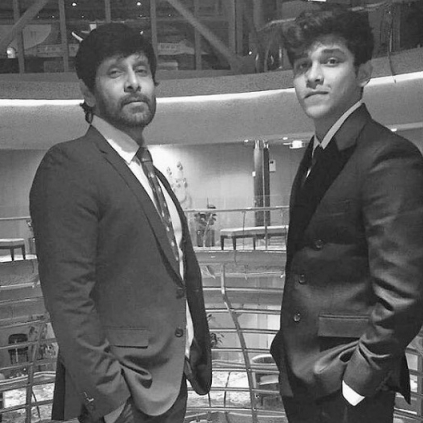 We had reported earlier that Dhruv Vikram's acting debut project to be directed by Bala would have its title officially announced today (November 10, 2017). The film is the official remake of the hit Telugu film 'Arjun Reddy'.

Just in is the interesting title of this project. Dhruv's debut film title has been announced to be 'Varma'. Varma is a nice and simple, yet powerful title for the young lad's movie to be directed by the critically acclaimed director Bala. Chiyaan Vikram posted through his instagram, "YOU'RE GODDAMN RIGHT. #varmathemovie #dirbala #dhruvvikram #E4entertainment @Itsjosephjaxson."
*Instagram post is not spell checked