Due to the sudden demise of cinematographer Priyan, Chiyaan Vikram has postponed the announcement of Arjun Reddy's Tamil remake title starring Dhruv in the lead role. He was about to reveal that today. Vikram says he will make the announcement at 6 PM tomorrow, November 10. He also shared a short heartfelt condolence message for Priyan.

"Mere words cannot fully express the sorrow I feel after hearing about the sudden passing away of Priyan.. one of the sweetest people I have ever met in my life. It's a huge loss for everyone who has been touched by this gentle person. May his soul rest in peace. ( The 6pm post will be deferred to tomorrow. Thank you for understanding)."

*Vikram's statement is not spell-checked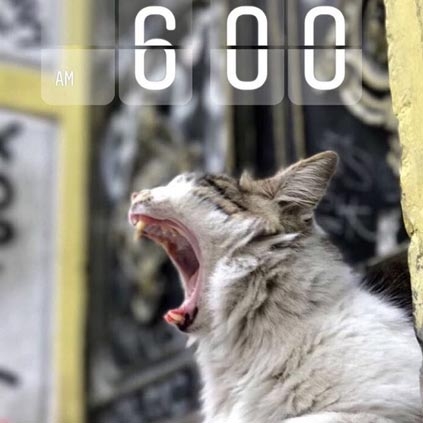 Chiyaan Vikram plays another guessing game with fans using his Instagram space. Last time he played to announce the director of his son's debut film. So is this game about Dhruv Vikram-Bala's untitled Tamil film? Maybe it is, but there is also a chance that it is about Dhruva Natchathiram too since Chiyaan has shared 'Istanbul, Turkey' as the location. Exactly where Dhruva Natchathiram shooting happened.

So this is precisely what Vikram had posted with a cat photo, "12 hrs to go 4 the cat. #guessinggame #watchthisspace." We would know what this is about by 6 PM today, November 9. So stay tuned!