Nayanthara's latest socio-political thriller Aramm has been creating waves post its release, due to its riveting content and moving messages.

The latest to praise the movie is actor Udhayaa, who, in his statement, said that the film has deeply impacted him. "The idea that the government by the people for the people has been nailed by Aramm. The public's feelings and pain are reflected wonderfully. Nayanthara, as well as all the other actors, have lived their characters," he said.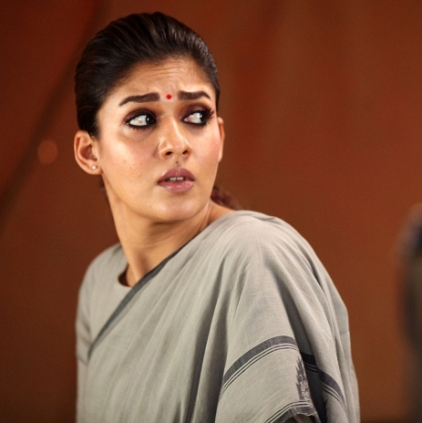 Nayanthara's Aramm, which released yesterday (November 10) has been fetching positive response from, both, the critics and the general audience. On that note, for the first time, Nayanthara has decided to visit the theatres in Chennai, to thank the audiences personally from today (November 11).

The film's production house KJR Studios tweeted yesterday night, "We're super excited to announce that for the first time ever, #LadySuperStar #Nayanthara will be visiting Chennai theaters to meet & greet audiences tomorrow! Team #Aramm on the move..#GopiNainar @omdop @GhibranOfficial @AntonyLRuben @PeterHeinOffl @tridentarts16 @DoneChannel1

Are you a die hard fan of #LadySuperstar #Nayanthara? Your dream comes true! She will be visiting theaters in Chennai for the very first time to meet her fans! #Aramm"

All the Nayanthara fans, get yourself a seat in your favourite Chennai theatre. If you are lucky enough, you'd get to see Nayanthara.

*tweet is not spell-checked