Given the currently hot genre of socio-political movies, actress Nayanthara's upcoming Aramm is all set to join the list. Directed by Gopi Nainar and produced by Trident Arts, Aramm is touted to be a film with strong social messages.

Actress Nayanthara plays a District Collector in the movie, the music for which is scored by Ghibran. The film has been announced to be released on the 10th of November, postponed from the previously set date of the 3rd.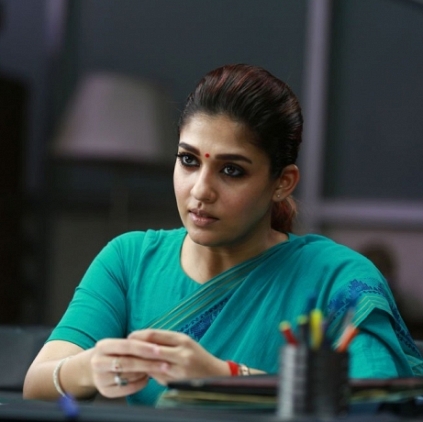 Seenu Ramasamy, is one of the critically acclaimed filmmakers, who is known for his strong content oriented films, like Thenmerku Paruvakaatru, Neerparavai, and so on.

Looks like the Dharmadurai director has seen Nayanthara's Aramm, directed by Gopi Nainar. Seenu took to Twitter to post, "பதைபதைபோடும் நெகிழ்ச்சியோடும் தத்துவபலத்துடன் நான் பார்த்த இயக்குநர் கோபிநயினாரின் நேர்மையான படம் அறம் சகோதரி நயந்தாராவுக்கு ஸ்பெஷல் சல்யூட்"

This tweet is roughly translated as, "A film that I saw with full of tension, excitement and philosophical strength, Gopi Nainar's Aramm. A very honest film. Special salute to Nayanthara."