It is a known fact that, Rajiv Menon and GV Prakash had planned to work on a project titled Sarvam Thaala Mayam. Recently, it had been reported by a certain section of media that, cinematographer and director Rajiv Menon might remake Hindi film 'Abhimaan' with Aishwarya Rai and Abhishek Bachchan in lead roles.

However, on talking to Rajiv Menon, he denied the idea of this Hindi film. Rajiv said, "No, these are just rumours and I do not have plans of doing such a Hindi film.. I will be updating the status of my next directorial film very soon". Stay tuned to this space for more updates.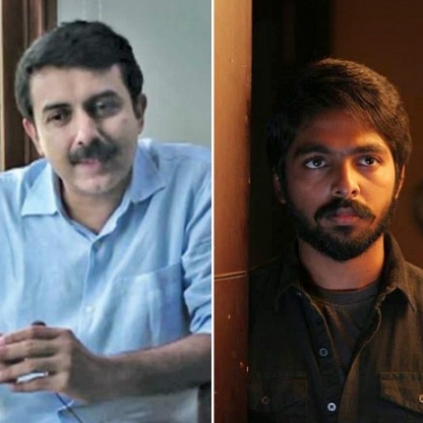 GV Prakash has many important projects in his kitty, one among them is Rajiv Menon's Sarvam Thaala Mayam where Prakash is said to be playing a percussionist. There have been talks in Kodambakkam corridors that the film may be dropped because of lack of dates from the Darling hero.
However, when we checked with sources close to the music composer/actor, they denied this vehemently and mentioned that the film is very much happening and there is a photo shoot scheduled next week and the shoot is slated to commence from May. Sources also aver that Prakash is having a lot of content based films in the pipeline and that he has also completed two days of shoot with Bala's Naachiyaar. Once the Rajiv Menon's film begins, Prakash will be jiggling his dates between the two projects, state sources.
Rajiv Menon officially clarifies on his next film
People looking for online information on Rajiv Menon will find this news story useful.