Cinematographer GK Vishnu, who has been receiving wide accolades for his work in Mersal, is currently the talk of the town.

Looks like he has now been appreciated by one of the finest cinematographers in Indian cinema, Ravi Varman. GK Vishnu took to Twitter to share this happy news. He posted, "Feeling elated! My maanaseega guru #RaviVarman #dop took his time to talk to me and congratulate me on my debut project #Mersal"

*tweet is not spell-checked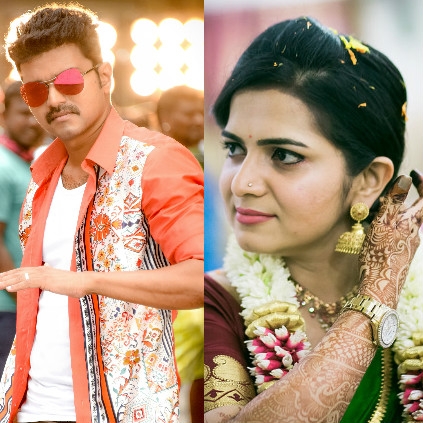 Popular VJ Dhivyadharshini aka DD had recently made a sensible comment against H.Raja, in support of Mersal, in the ongoing Christianity allegation row. Now, she has once again taken to her Twitter account to extend her support to Thalapathy Vijay, in this H.Raja's controversy.

DD posted, "KINDNESS filed LORDS Allah,Bhuddha,Jesus,Rama pls keep my #JosephVijay anna hapy.cos wen u pray with love all Gods of al religion wil listen"

*tweet is not spell-checked