Few media had reported that Mersal's deleted scenes will be released soon and they also quoted that editor Ruben had announced the same. However, Mersal editor was quick enough to clarify this issue via social media

"I never gave any statement reagarding the #Mersal deleted scenes release! There were few songs & comedy scenes trimmed considering the duration of the film! No deleted scenes/songs will be released by the team as of now! Please don't spread or believe rumours! #Mersal #Rumour"

We spoke to Livingston Antony Ruben to know when they would release the deleted scenes and this is what he had to say, "The trimmed song portions and comedy scenes will be released for sure but it will happen only after the film's theatrical run."

*Ruben's social media post is not spell-checked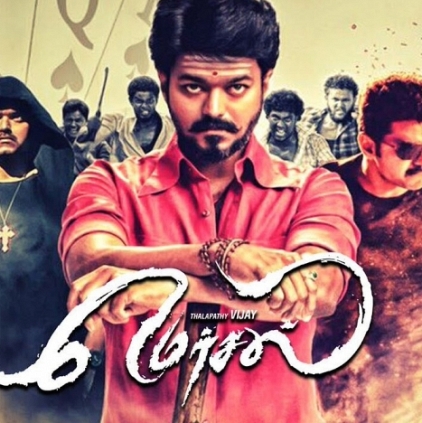 We have an interesting news for all the film buffs out there. DND shows, an initiative taken up by SPI Cinemas, have decided to screen Thalapathy Vijay's Mersal this coming Wednesday, on 25th October.

Mersal will have its DND premiere on 25th October, 10.45pm show at screen Kites in Escape Cinemas. Another Diwali release, Meyaadha Maan, will also have its DND show at screen Studio 5 in Sathyam, 7.20pm show.

Those who want to have a brand new experience of watching Mersal in a DND show, get yourself a seat now. But, equally, it is going to be a tough chance for a Vijay fan to watch the film without making any noises, as the film has enough goosebump moments to cheer for.