We have an interesting news for all the film buffs out there. DND shows, an initiative taken up by SPI Cinemas, have decided to screen Thalapathy Vijay's Mersal this coming Wednesday, on 25th October.

Mersal will have its DND premiere on 25th October, 10.45pm show at screen Kites in Escape Cinemas. Another Diwali release, Meyaadha Maan, will also have its DND show at screen Studio 5 in Sathyam, 7.20pm show.

Those who want to have a brand new experience of watching Mersal in a DND show, get yourself a seat now. But, equally, it is going to be a tough chance for a Vijay fan to watch the film without making any noises, as the film has enough goosebump moments to cheer for.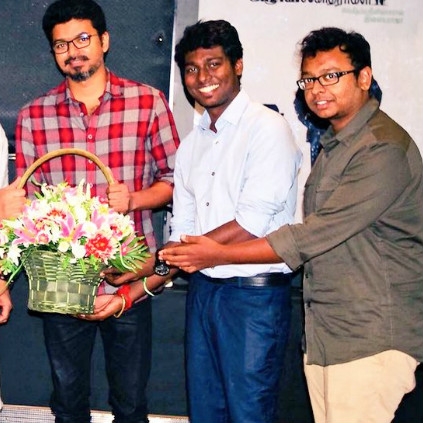 Cinematographer GK Vishnu, who has been receiving wide accolades for his work in Mersal, is currently the talk of the town.

Looks like he has now been appreciated by one of the finest cinematographers in Indian cinema, Ravi Varman. GK Vishnu took to Twitter to share this happy news. He posted, "Feeling elated! My maanaseega guru #RaviVarman #dop took his time to talk to me and congratulate me on my debut project #Mersal"

*tweet is not spell-checked