Yesterday, we had reported about Adhik Ravichandran teaming up with GV Prakash again after Trisha Illana Nayanthara for a 3D film. Actress Soniya Aggarwal will be playing a pivotal role in this comedy entertainer.

Bairavaa costume designer, NJ Sathya has now revealed that he will be handling the outfits for the core cast members of this untitled film.

"Very happy & excited to work with @gvprakash 4 d 1st time as his stylist & with @Adhikravi bro for the 2nd time aft #AAA" - NJ Sathya (Tweet)

Here is director Adhik's reply to NJ Sathya, "Rise After Fall. என்னை வாழ வைக்கும் தெய்வங்கள் ஆன வெர்ஜின் பசங்களே!"

*Tweets are not spell-checked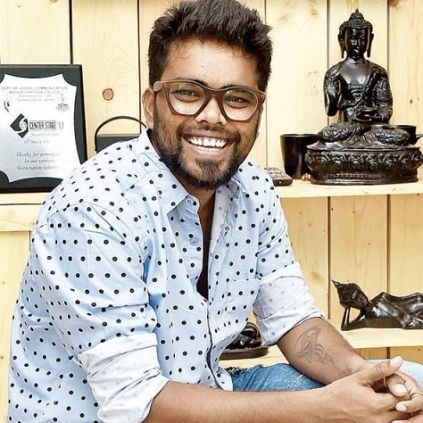 Popular and K-town sensational costume designer Sathya NJ began his new venture. The young designer announced on his Twitter page that he launched his boutique namely 'Sathya NJ Fashion House.' The inaugural was done by singer turned actor GV Prakash and director Aadhvik. When Behindwoods reached him to know more about his new venture, this is what Sathya said us.

He said. 'Initially, I started to sell Bairavaa shirts to Vijay fans during the release of Bairavaa, and that gave me a lot of confidence and also made me believe the scope that I have in this business. I must admit that Vijay fans were the motive behind such decisions. In this new boutique, I have kept Barivaa shirts for sale, which will be sold at a price of Rs. 99.'

'Sathya NJ Fashion House was inaugurated today, and my friends Aadhvik and GV Prakash came forward for the function, and similarly, for the next eight days there would be Kollywood's big celebrities will make their presence to the boutique. It will be a suspense, and I will not reveal the guest list, but I am sure fans will be excited to see these stars dropping to the boutique.'