A video of a small child wearing traditional Hindu attire, stabbing an image of actor Kamal Haasan stuck to a pillar, has been doing the rounds on social media. The child can be seen accompanied by a smaller child in similar clothes, as he is egged on by an adult male to "not let go" and "stab" Kamal Haasan.

The video has reached Kamal, whose sheer shock at the monstrosity was evident from his tweet that followed, as a reaction. The tweet, roughly translated, reads as "My children. Alas! I'd rather be stabbed to death by a child. The Tamil fraternity cannot reconcile with a grown brother speaking Tamil and confessing to his crime. Nature will take my life. But before that, you have the right to be happy. Try and kill me. I will win."

You can watch the horrifying video here: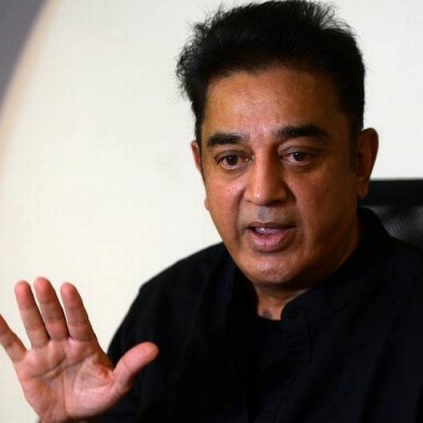 The recent reports suggest that, the Kerala Government has issued a circular, which states that people can decide whether or not to mention their 'caste' or 'religion' in the birth certificates henceforth. Actor Kamal Haasan, who has been extremely active on Twitter has always been someone who is fearless to share his opinions.

As soon as Kamal has noticed this certificate, he has gone on to praise the Kerala Government for its forward thinking. He has lauded them with a post which read, "Bravo again Kerala Govt. Your circular is historic. I've refused filling caste and religion columns in my daughter's birth certificate. My daughters decided after they were 21. Shruti has chosen to be Hindu. Akshara might stay without caste or religion."