Veteran filmmaker turned actor SA Chandrasekar plays the lead role in Traffic Ramasamy's biopic. Other notable actors who made it to the cast sheet are Rohini, Ambika, RK Suresh, Upasana, Livingston, Imman Anaachi, Ammu Ramachandran, Charles Vinod, Chetan, Baby Sherin, Mohan Ram and Madan Bob.

The additional attraction would be music director turned actor Vijay Antony who plays a vital role in this social based film. It must be noted Vijay Antony made his music directorial debut with SAC's Sukran.

Vijay Vikram, SAC's former associate makes his debut directorial with this biopic. The technical team features Balamurali Balu for music, Gugan for cinematography, Prabhakar for editing, A Vanaraj for Art and Anbariv for Stunt.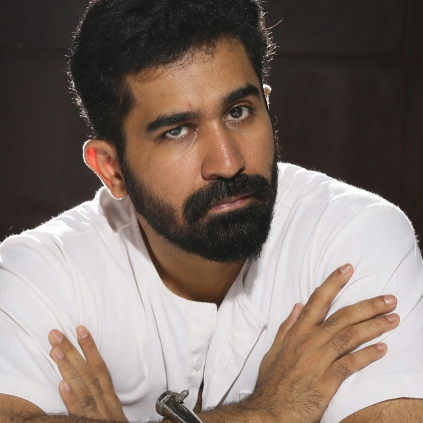 Vijay Antony's next Annadurai, directed by G.Srinivasan is to have its audio launch tomorrow (November 15). The movie which has both music and editing done by Vijay Antony has a new innovation added to its audio release now.
The team has decided that, right after the audio launch, the songs of Annadurai will be legally available for free on the website www.vijayantony.com. It is to be noted that, Vijay Antony decided to release the first 10 minutes of his Saithan film even before its theatrical release. Now, this audio release plan looks attractive with a fresh idea implemented for it.