60% OF THE EARTH'S WILDLIFE POPULATION HAS BEEN WIPED OUT, THANKS TO HUMANS
Home >
News Shots >
World
By

Behindwoods News Bureau

|

Oct 30, 2018 02:04 PM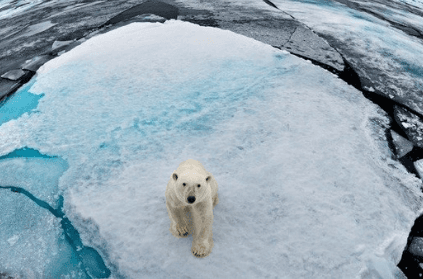 Humans and other creatures have co-existed on this planet for centuries. But the fine equilibrium has been disturbed, thanks to humans overusing natural resources, causing insurmountable destruction to wildlife.

According to a recent report by the World Wildlife Fund (WWF), humans have been responsible for wiping out as much as 60% of all wildlife on earth. In the wake of this startling report, conservationists have issued warnings that current efforts to protect nature and wildlife is not enough. More needs to be done to stop the extinction of several species of flora and fauna.

"We are sleepwalking towards the edge of a cliff. If there was a 60% decline in the human population, that would be equivalent to emptying North America, South America, Africa, Europe, China and Oceania. That is the scale of what we have done," Mike Barrett, Executive Director of science and conservation at WWF told The Guardian.

The report titled 'Living Planet', released by the WWF, tracks the decline of wildlife over the years. The latest data suggests that the populations fell by 60% between 1970 and 2014. The data provided with the WWF showed that we are headed for another mass extinction event. This is the sixth time in the last half a billion years that Earth has seen such erosion of its wildlife.

Simply put, it means that we have accelerated our own doom. By wiping off the land and marine life and crowding-off animals out of existence, we are closer to the tipping point of ecological imbalance. Such a scenario coupled with exponential population growth can greatly diminish the availability of nutrients in the ecosphere and would lead to mass scale starvation.

The intensity of wildlife destruction can be gauged from the fact that even if we stop now, it will take 5-7 million years for our natural resources to recover.
Tags :
#TWITTER #WORLD WILDLIFE FUND (WWF) #ECOSYSTEM #WILDLIFE CONSERVATION #GLOBAL EXTINCTION #FLORA & FAUNA
next