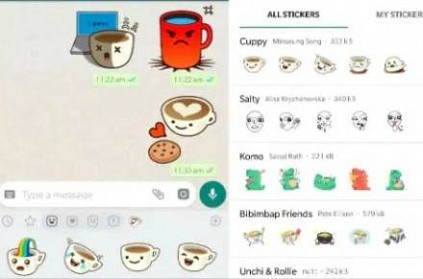 Messaging platform company WhatsApp announced on Friday that it will be rolling out the sticker feature for both Android and iPhone users.
Sticker feature could be seen in the stable iPhone version 2.18.100, however, Android versions do not have it yet. It was announced that Android users can test out the feature via WhatsApp for Android beta version 2.18.329 or higher.
WhatsApp in a blog post said, "From emoji and camera features to Status and animated GIFs, we're always looking to add new features that make communicating with friends and family on WhatsApp easy and fun. Today, we're excited to introduce a new way for people to express themselves with stickers."
The sticker feature will be rolled out in the coming weeks.
next