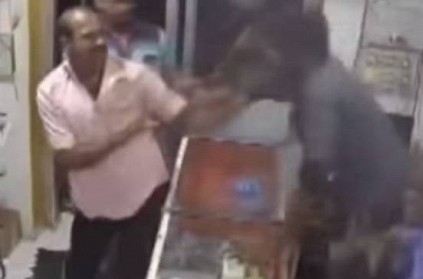 According to reports from The News Minute, a DMK member and his friend beat up a mobile phone repair shop owner in Tiruvannamalai. The two were arrested by the police for their unruly behaviour.
The incident was caught on CCTV, which shows the two men entering the shop. One of the men - 29-year-old Ragupathy, suddenly pushes the shop owner by his collar. Another man tries to stop the assault but Ragupathy's accomplice, Ganesh joins in and thrashes the two employees.
The assault continues for a while at the end of which another man intervenes. At this point, Ragupathy and Ganesh manage to flee. The shop owner was badly hurt on his head and had to get six stitches.
The assault reportedly happened on Saturday evening. The assailants had given a phone charger for repair and an altercation took place after the charger was not repaired. The incident comes after a DMK member thrashed employees of a biryani shop.
next