TEA SHOP OWNER WRITES OFF DUES OF FARMERS HIT BY CYCLONE GAJA IN PUDUKKOTTAI
Home >
News Shots >
Tamil Nadu
By

Behindwoods News Bureau

|

Dec 22, 2018 12:40 PM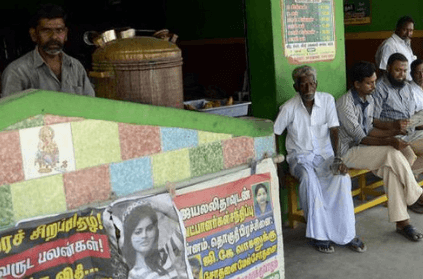 *Representative image*
While the delta regions in Tamil Nadu are still recovering from the devastation caused by cyclone Gaja, farmers and members of women self help groups (SHGs) are hoping that the Central and State governments would waive off their farm sector and related loans.

To contribute his bit, a small tea shop owner in Pudukkottai district has been writing off all the dues of his customers for the last eight years.

Sivakumar, the owner of 'Sri Bhagwan Tea Stall' at Vamban, a small in Pudukkottai disctrict, recognised the individual plight of the cyclone affected people in the area and thus, decided to help them.

According to a report in Deccan Chronicle, Sivakumar put a board in his shop announcing that all the dues of the local farmers in the last eight years up to December 18 were written off by him as it required no permission from the Governor of the Reserve Bank of India.

As per reports, Sivakumar has been running the shop for the last eight years. He empathised with the cyclone-hit farmers realising that they were unable to repay the dues against the cups and snacks they had been having at his shop since long. To help the distressed farmers in the area to at least some extent, he decided to relieve them by writing off their dues.
next