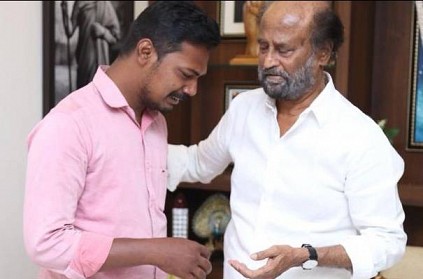 Superstar Rajinikanth today called to his residence, Vijay, who recently lost his two kids, Ajay, 7 and Karnika, 4, after they were poisoned by his wife Abirami, due to an extra-marital affair and consoled the private bank employee.

While Abirami who tried to run away to Thiruvananthapuram was caught by using her lover Sundaram as a bait, her quantum of sentence hasn't been pronounced as yet and she's cooling heels off in prison while the cops are gathering up for a trail.

Meanwhile, public angered over the recent turn of events, have called for death sentence for Abirami.
next