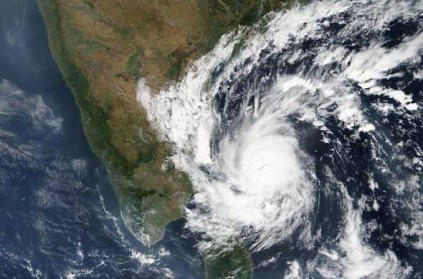 Cyclone Gaja crossed land near Tamil Nadu and Puducherry in the early hours of November 16. Currently, Dindigul, Madurai, Virudhunagar, Theni are in the firing line of the cyclone.
Reportedly, 11 people were killed and 81,948 had to be evacuated after the cyclone made landfall today. Addressing the press, Chief Minister Edappadi Palaniswami informed that Nagapattinam district was the worst impacted.
The CM promised Rs 10 lakh as solatium to the families of the deceased. He also informed that 405 mobile ambulances have been dispatched to offer first-aid to the people. Victims with major injuries will be offered Rs 1 lakh and those with minor injuries will be offered Rs 25,000 from the Chief Minister's General Relief Fund.
The Tamil Nadu Generation and Distribution Corporation(TANGEDCO) reportedly revealed that 12,000 electric poles, 102 sub-power stations, 495 power conductors, 100 transformers, 500 kilometre-long power lines were damaged in the seven districts (Cuddalore, Nagapattinam, Tiruvarur, Thanjavur, Pudukottai, Tuticorin and Ramanathapuram).
Cyclone Gaja will slowly head to Kerala. The cyclone is expected to weaken into a deep depression in the next three hours. It will later go into the Arabian Sea in a weak state.
next