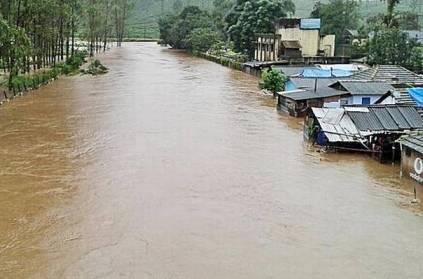 A brave inspector from Valparai risked his life on the early hours of Thursday and reportedly saved 10 people from floodwaters. P Thirumeni put his life on the line and rescued 10 people stranded in their flooded houses at Valaitottam in Valparai.
At around 12 am, 100 families were asked to move to a nearby college as the Valaitottam river began swelling due to heavy rains. However, at around 2 am it was found that a few families were unable to move from their houses.
When Thirumeni reached the flooded areas, the entire place was in darkness. Thirumeni reportedly said, "The only sound to be heard was that of the gushing water. I wasn't sure about the buildings where people were trapped."

Thirumeni was assisted by the residents, who flashed their torchlights. Following his rescue mission, the fire service reached the spot and rescued 13 bus drivers and conductors stranded at a bus stand.
next