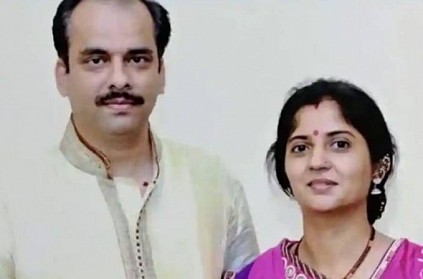 A 45-year-old man was found dead along with his family in Ahmedabad on Wednesday along with a three-page suicide blaming "dark forces" for his extreme step.
Kunal Trivedi was found hanging inside a room and his wife Kavita and teenaged daughter Shreen were found lying dead in the next room. Trivedi's 75-year-old mother Jayashreeben was found lying unconscious and admitted to the hospital.
The police were called by Trivedi's relatives after their calls were unanswered for a while. It is believed that the two were poisoned by Trivedi before he committed suicide. However, the police are also trying to determine if all of their deaths were part of a suicide pact
Trivedi had left behind a three-page suicide note in which he blamed "dark forces" for his suicide. The letter was addressed to his mother, Jayashreeben. He had written that he was called an alcoholic by all but nobody knew that it was the dark forces that took advantage of him. He blamed his mother for not believing in him.
Tags :
#SUICIDE #AHMEDABAD
next