WHEN SOCIAL MEDIA ADDICTION LED TO A JET CRASH; AIR FORCE CHIEF MAKES SHOCKING REVELATIONS
Home >
News Shots >
India
By

Behindwoods News Bureau

|

Sep 15, 2018 09:56 AM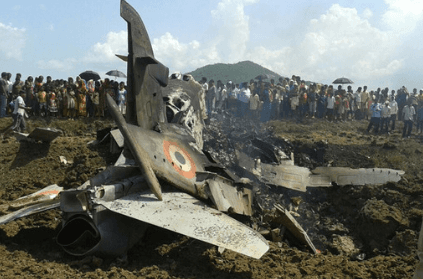 *Representative Image*
The Indian Air Force is facing an unusual challenge to keep its pilots ready for flight at all times. And the culprit here appears to be social media.

Sleep deprivation cause by excessive use of social media caused the IAF fighter jet crash in 2013, claimed Air Chief Marshal B S Dhanoa. In a set of shocking revelations made by the Air Chief Marshal, he said that sleep deprivation among pilots is a "new challenge" for us.

Seeking a system to identify if pilots had slept enough before taking off on sorties, Air Chief Marshal Dhanoa said "The problem that is coming now because of social media is sleep deprivation. Most of the people are lazy on social media very late. There has to be a check mechanism by which we should be able to make out that a person isn't fit enough to get in the cockpit."

Talking about the dangers of sleep deprivation, the Air Chief Marshal recalled how sleep deprivation caused by long usage of social media led to a crash in 2013.

"Everybody appears to be spending long hours on social media, late nights. Most flight briefings, sometimes, are as early as 6 am and pilots haven't had enough sleep," he said

Requesting medical practitioners to find a solution to this challenge, Air Chief Marshal Dhanoa said that social media is taking away interpersonal and communication skills.
next