LEOPARD URINE AND FAECES HELPED INDIAN ARMY DURING SURGICAL STRIKES; HERE'S HOW
Home >
News Shots >
India
By

Behindwoods News Bureau

|

Sep 12, 2018 03:53 PM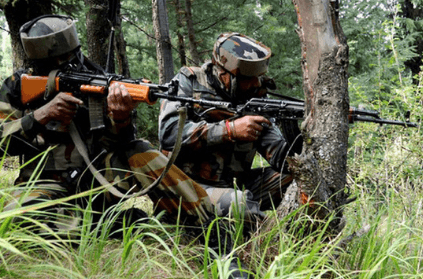 While carrying out the surgical strikes in Pakistan, the Indian Army's primary concern was dogs barking and attacking them. The Indian troops used an ingenious way to nuetralise this threat. They made use of leopard urine and faeces for much-needed stealth during their operation, said a Lt Gen, who was a part of the mission.

Lt General Rajendra Nimbhorkar said that the stench of leopard's urine helped keep the dogs away, and cleared their path so as to carry out the operation successfully.

"While devising the operational strategy, we were aware about possible dogs barking and attacking while crossing villages on the route. To counter it, our troops carried leopards' urine and faeces. They used to spray it outside the village. This worked well and the dogs left them alone," Nimbhorkar said

Nimbhorkar was the commander of the Indian Army's 16 Corps, and was heavily involved in planning and executing the surgical strikes.
next