Director Nelson's film Kolamaavu Kokila had a big announcement that the first look and single composed by Anirudh Ravichander are all set to release on March 5 and March 8 respectively. After seeing this announcement, a very excited and thrilled VJ Dhivyadharshini aka DD, took to Twitter to share her joy. Talking about Nelson's film and also about how happy she was, she said:

"Nelsaaaaaaa I'm soooo happy to c this tweet da... @Nelson_director actually words fall short to tell how I feel seeing this.. poda so hapy.. u so deserve this da.. @anirudhofficial thnks aton #KolamaavuKokila FirstLookMarch5th FirstSingleMarch8th".

*Twitter post is not spell checked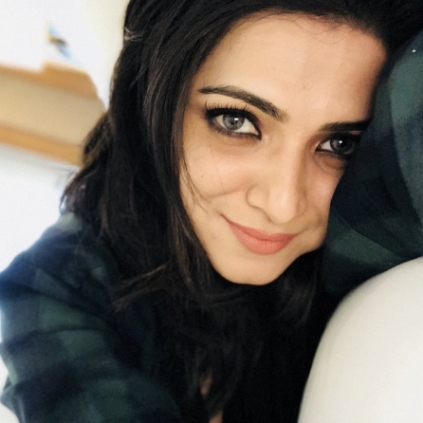 Popular actor RJ Ramesh Thilak and RJ Navalakshmi had their sangeet function, yesterday in a grand affair.

After the event, Dhivyadharshini, more fondly called as DD, wished Navalakshmi on this. She tweeted, ". @navalakshmi hey navalakshmi I found u here.. first sory for that day it took eternal time in the other interview n dint hav ur Num to apologise n now main thing , ur getting married hav a superrrrr hapy life with Thilak", to which RJ Navalakshmi replied, "Can I just give you one big HUG❤️❤️❤️❤️❤️❤️ @DhivyaDharshini"

The exchange of love between the ladies continued, when DD replied, "Noooo kalyana ponnuku nangadan hug kudukanum.... BIGGGG HUGGGG 🤗🤗"

Best wishes Ramesh Thilak and Navalakshmi.

*tweets are not spell-checked
VJ Dhivyadharshini comments on director Nelson's Kolamaavu Kokila announcement
People looking for online information on Dhivyadharshini, Nelson will find this news story useful.