According to reports from UAE-based Khaleej Times, Sridevi's husband Boney Kapoor has not been interrogated by the Dubai police and he has reportedly given his testimony on Sunday morning.
It has been stated that the testimony is based on standard police investigation procedures and the report further adds that he was not called for an interrogation on Monday as opposed to the claims of many local media.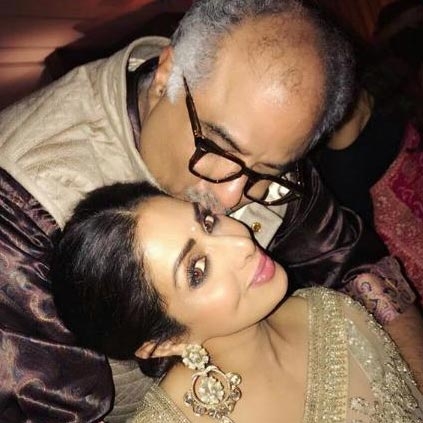 Adnan Siddiqui, Pakistani actor who played Sridevi's husband in her last film Mom, was one of the few people to have visited the Emirates Tower after hearing the death of Sridevi.

Adnan apparently called up Boney Kapoor around 11 PM on Saturday and rushed to him soon after. The MOM actor who spoke to the press said that he "Boney was apparently accompanied by a family friend, his wife and daughter, Boney saab was crying like a baby; he was inconsolable".

Reportedly, Adnan was with Boney Kapoor until 5 am.