V Sathyamurthi of Clapboard Production has acquired the Tamil Nadu theatrical rights of Goli Soda 2 directed by Vijay Milton.

Here is what V Sathyamurthi had to say about Goli Soda 2, "I always have a special love towards Vijay Milton sir's films, because all his films will be technically strong, and more than that, his stories will have a personal touch. We are very happy to see that the entire Tamil Industry is welcoming the trailer of Goli Soda 2 in a cheerful manner.

Gautham Vasudev Menon sir's voice over and his screen presence added more spice to the trailer, and he is one of the main reasons for the hype. The confidence on Vijay Milton sir and their entire team has given me a positive vibration to buy the rights of Goli Soda 2.

We have planned to release the film on March 29, which will be a summer treat for the audience. Following that, our second production Odavummudiyadhu Oliyavummudiyadhu is all set to hit the screens in May, which is well-packed and bounded with top-notch YouTube trendsetters. Clapboard production feels proud to introduce most of the young K-town YOUTUBE sensations to the big screen for the very first time."

Sathyamurthi's statement is not spell-checked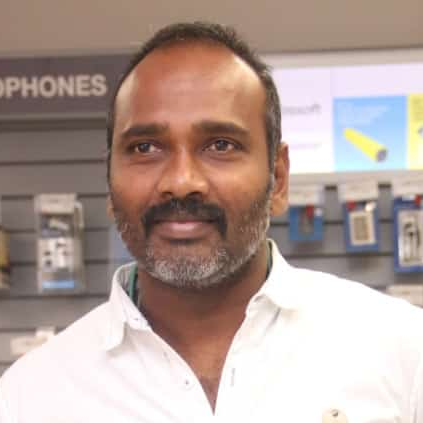 The trailer of Goli Soda 2, directed by Vijay Milton has been released. The movie features Samuthirakani, Chemban Jose, Vinoth, Bharath Seeni and a few others playing important roles, while director Gautham Vasudev Menon also appears in a cameo role. Here's what the trailer tells us:

Director Vijay Milton is known for his strong writing and dialogues and Goli Soda 2 does not look any different. The 2 minute long trailer is filled with a voice-over from Gautham Menon. The voice over is very powerful and Milton has extracted the maximum out of Gautham and that makes the trailer completely engrossing.

The trailer shows us a glimpse of what the film has in store. The film seems to be set along the lines of a political thriller. It wishes to tell us how dangerous, someone who has nothing to lose is. The editing is perfect, with Achu's music keeping us engaged throughout.

The hype has been created. Whether Goli Soda 2 will live up to its billing or not, matters. The film has been scheduled for an April release. So, until then, grab a Goli Soda, and wait for the release.