We had earlier reported that director Gautham Vasudev Menon might be acting in a cameo role in Vijay Milton's directorial Goli Soda 2. Now, the official statement has come from the team, confirming that the Dhruva Natchathiram director would indeed be featuring in the film in a brief role.

Director Vijay Milton says, "When writing the script itself I decided it would be great if Gautham Menon does this special appearance because this is a Cameo with such a relevance and this character is very important to take the story forward. When I approached Gautham Menon, he listened to the story and his role and happily accepted to do it. This character will be an extension of Gautham's real life character that is the reason why I was particular in him doing it. We are so glad and thrilled that he is doing it. The last schedule shoot is going on, and we are thrilled with the way the movie is shaping up."

It should be recalled that the audio teaser of Goli Soda 2 also featured Gautham Menon's voice.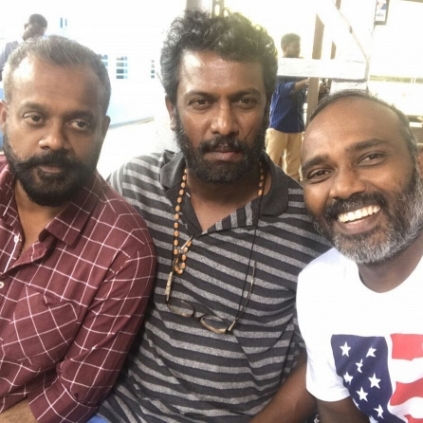 One of Tamil cinema's most beloved filmmakers, Gautham Menon is currently busy making his dream project, Dhruva Natchathiram with Vikram in the lead role supported by a massive star cast. The film production has been shaping up well with the team completing a few international schedules recently.

Gautham Menon returned to Chennai a few days ago with the rest of his team, and now he has visited the sets of Vijay Milton's Goli Soda 2. Actor Samuthirakani uploaded a selfie of Vijay Milton, Gautham Menon and himself in the frame and it has excited all of us! We are now wondering if GVM is acting in Goli Soda. There is a good chance of this happening, as recently, Gautham had given the voice over for the first teaser of the film, and he has been closely associated with the team.

If it turns out to be true, it will be fascinating for all of us to watch and enjoy!