Popular video jockey, Anjana, who is expecting her first baby soon, engaged herself on a live chat with her Twitter followers. Here is an interesting compilation of tweets from the conversation.

1. How soon can we expect you on live programs?
M sure all of you wud be happy bout the reason for the break😊 and m sure u guys wish only the best for me!! I ll definitely be back on television, but its gonna take sometime!! Until then twitter it is

2. Thalaivar pakkama, Kamal sir pakkama, in politics?
No samandham for me and politics! Zero in it!

3. Who is your favourite actor in Telugu cinema?
Prabhas ☺️ Mahesh babu, Jr.NTR 😊😊

4. One word about Vijay.
❤️❤️❤️❤️❤️ he is just amazingly down to Earth and Charming!

5. One word about Suriya
Sincere , Hardworking and Handsome!!

6. One word about Thala Ajith
Thala!!!!

7. Any guess about Thalapathy 62 title?
No guesses! But i am waiting to know just like everyone of you :)

8. Whom do you like in this season's Bigg Boss?
Saw the first episode! Poga poga dhan theriyum

9. Say one thing about Chandran.
He is a blessing from GOD! All i want is him beside me , forever ❤️

10. What do you think about Keerthy Suresh?
I justtttt Love her!!! So beautiful and Natural!

11. Which type of film do you think, suits the best for your husband? Comedy, action or romance?
Anything which feeds his hunger for performing!! He does put all his heart and hardwork .., so i want to see him in roles which challenges him!

12. Do you see your husband's romantic and love scenes?
Paapene! Romance illama cinema kashtam bro!!😁

*tweets are not spell-checked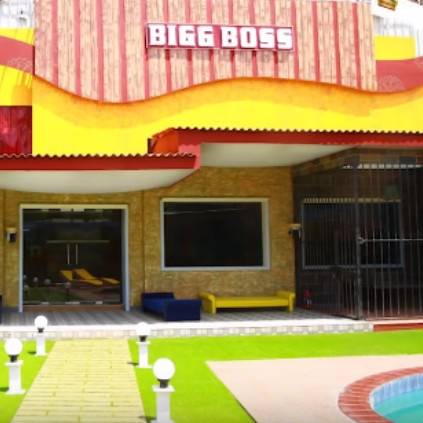 FIRST ON NET: Bigg Boss 2 House Full Tour Video
VJ Anjana talks about Bigg Boss 2 in her recent chat session
People looking for online information on Bigg Boss 2, VJ Anjana will find this news story useful.