Just a few days back, we all got to know that popular VJ, Anjana is conceived and is expecting a baby child, along with her husband Kayal Chandran.

The talented video jockey has now posted her new baby bump picture, that is going viral on social media. She posted the picture, with the caption, "I cant wait to meet you for i love you already! ❤️Clicked by @Ynionline ! #PadamByVeniSubramanian @moulistic"

The image has set the social media on fire, and Anjana has been showered with blessings and wishes from various quarters.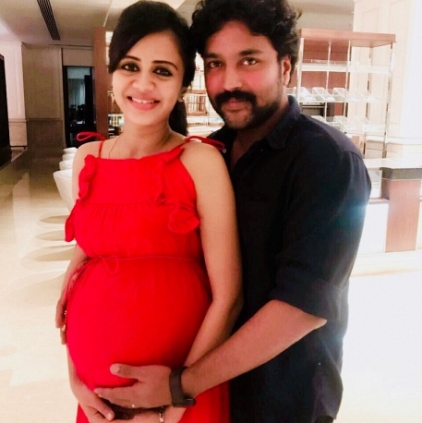 Kayal Chandran and VJ Anjana who got married on March 10, 2016, after falling in love with each other, have a very good news now.

Anjana is pregnant and the couple is expecting their baby very soon. Chandran took to Twitter to announce this news with a picture captioned, "Welcoming motherhood like a rockstar ❤️😘 my babies 😍 @AnjanaVJ"

Congratulations to both of you!