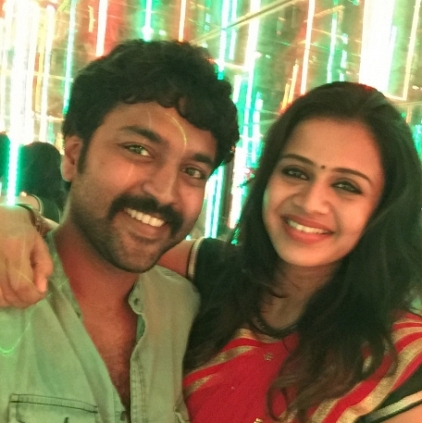 The teaser of Venkat Prabhu's Party had a one-second intimate kissing scene of Nivetha Pethuraj with Kayal Chandran. On a funnier note, Chandran's wife and popular VJ, Anjana had a conversation on Twitter with her followers, about the kissing scene, and her husband's innocence.

She tweeted, "Amam.. paathen. Gavanichen. Irukattum! Sabbaaaa !! @moulistic !! Summa sonnen da baby! Summa oru tweet'ta potutu, Thoongi endhiruchu paatha ... Idhukke ivlo per screenshot eduthu podrangale!! Padam vandha enna aagumo?! Nee kalakku man! Lol avlo'lam worth illa!! Paavam en purushan pacha pulla! He only knows to Act! Haha... yov, sakkalathi'la vechikara alavukku, my purushan doesnt know, avlo worth illa'nu sonnen ya!"

These light-hearted tweets from her surely do show the understanding between Chandran and Anjana, who seem to share great couple goals.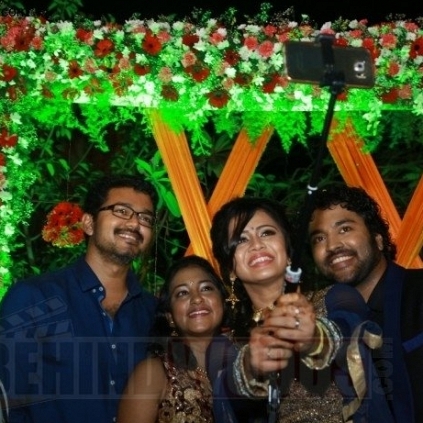 VJ Anjana is one of the most popular figures in the television industry, who has a great fan following. Earlier this evening, she was involved in a Twitter chat interaction with her followers.

During the interaction, one of her followers asked if she would act with Thalapathy Vijay, if she gets a chance. Anjana replied, "Except acting, any chance to meet him... i will be the first person to take it up!"

It is a known fact that Anjana has always been firm about continuing as a Video Jockey and not venturing into films as an actress.

*tweet is not spell-checked