The second season of Bigg Boss Telugu is all set to kickstart from tonight (June 10), hosted by Natural Star Nani. Controversial actress Sri Reddy, who made the headlines for her semi-nude protests, was widely speculated to be a part of this show, as one of the contestants.

But, Sri Reddy took to her Facebook space recently, to clarify that she will not be seen in Bigg Boss 2. She posted, "Bad news to my friends..i swear..my bad luck..I am not there in "big boss"..dnt expect me..I know few are very happy.. few wl be upset.. contistents are very lucky..#all the best to bigboss team."

*post is not spell-checked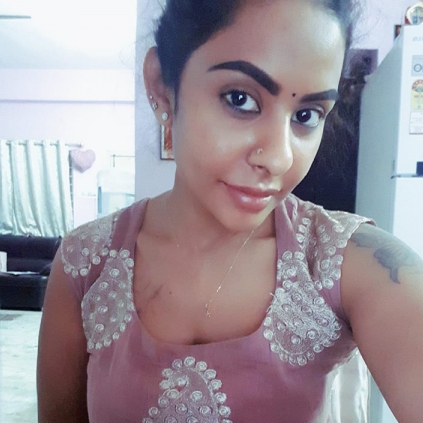 Tollywood actress Sri Reddy, who rose to fame with her controversial protests against casting couch, has now warned popular actor and comedian Hyper Aadi.

In her recent statement, Sri Reddy said that she doesn't have any personal issue with Hyper Aadi, and it is just his derogatory jokes on women has irked her. Aadi is known for his performance in the comedy show, Jabardasth, who also played an important role in this year's romantic drama, Tholi Prema, starring Varun Tej.

Sri Reddy added that women are progressing in various fields in a positive manner, and these derogatory jokes on them, made by Aadi will mentally affect the women. Hence, Sri Reddy warned Hyper Aadi not to make any bad jokes on women, and if he does so, she would take necessary actions against him.

It is also rumoured that Aadi recently made jokes on Sri Reddy's strip protest, and that should have only led her to make this statement.
Sri Reddy clarifies that she is not part of Bigg Boss 2 Telugu
People looking for online information on Bigg Boss 2, Nani, Sri Reddy will find this news story useful.