Telugu superstar Pawan Kalyan, has finally opened up on his stand in the ongoing Sri Reddy's protest against casting couch in the Telugu film industry.

Pawan Kalyan was reportedly quoted as saying, "If any actress, for that case, is exploited, they should approach the court and file a legal case. There is no use in going to a television show and sharing your experiences there. Instead of sensationalising the issue, they must approach the police and the court of law."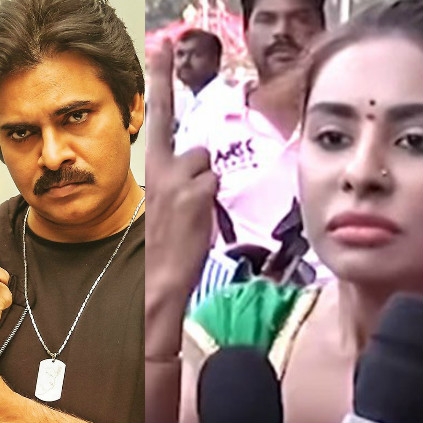 Sri Reddy recently turned the attention towards her, through her semi-nude protest against casting couch, and other controversial statements. She also recently abused Telugu superstar Pawan Kalyan for his advice to approach the court for her issues. Adding to this, Sri Reddy made a controversial comment about Pawan Kalyan's mother, and the whole issue got nastier when she showed him the middle finger.

The actor turned politician decided to keep a full stop to this, and he released an array of tweets this morning. He also condemned the Telugu TV channels for sensationalizing her cheap allegations and also for falsely accusing his mother.

He tweeted, "If I cannot defend the honour of my mother, I better die. Before becoming an actor or a political party leader, I am a son first. As a son, If I could not safeguard the honour of mother, I better die than live.

My question to all the media channel heads, would you dare to think of doing the same abuse to Sri CBN (Chandra Babu Naidu) or Sri Lokesh? Will you ever even think of telecasting abusive rants on opposition leader like yesterday? Will you ever attempt on Sri Balakrishna?

But only 'Pawan Kalyan' and his 'aging & frail mother' deserves such abusive rants and repeated telecasts, analysis & debates. So tell me my dear rich & powerful media barons - why this special, exclusive treatment for me & my old mother?

I forgot to tell you Sri.Lokesh calls this senior anchor known as Mr. Samba Siva rao (TV-5) ..affectionately as Uncle.

Hon.Chief Minister Sri.CBN Garu, For these Channels "Legality of Prostitution" is more important than "Special category Status"; hence, most of the time is going for it. What is your priority Respected Sir, as you control the Media?

Interesting fact, The current Dream team also has Mothers, sisters, Daughters , Daughter-in-laws and all the women. But their women are secured and safe but my Poor, frail, aging 70-year-old mother had to get abused for their TRPs and political benefits.

You all love & die for Shows which will get highest TRPS for your channels, right??.. Good !!I will give the Mother of all Shows."

The Jana Sena Party chief has been receiving support from various corners in the industry, and a big press meet is also expected to happen.

*tweets are not spell-checked