Yesterday, the 23rd of October, an IT raid happened at Vishal Film Factory at about 2 PM. Sparking huge interest in the film fraternity and public alike, this issue was linked to Vishal criticizing BJP leader H Raja on account of his piracy in relation to Vijay's Mersal.

Answering questions posed by the press, Vishal stated, "I was in the shoot of Sandakozhi 2 when I was informed of this. It seems to be a TDS related issue."

On whether this could have been a consequence of his political enemies, he said, "I do not know if it is one. I made a justified statement about H Raja having pirated the movie Mersal, as it is a crime. If it as an act of vengeance, I will deal with it."

He also stated that he has been adhering to the taxing laws and that his hands are clean. Rather than concentrating on this issue, he pleaded to the press to look at the recent suicide by fire of a mother and her two children in a loan shark issue.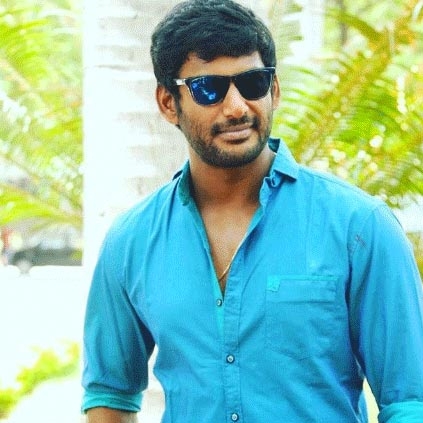 Actor Vishal condemns politician H Raja for encouraging piracy. Politician H Raja during a recent television debate show revealed that he watched Mersal using a pirated copy. This supposedly did not go well with Vishal who has issued a statement condemning H Raja's speech.

"Dear Mr H.Raja, as a leader and prominent personality, you are advocating Piracy and blatantly agree to it ???

Dear sir, I, as a SINCERE Citizen, True Workaholic and a man who thinks twice to do anything wrong, seriously I wonder how a political leader like you can watch a pirated version of a film which sets a bad example.

Totally Insensitive And Uncalled For...
Vishal, Sincere Fighter Of Piracy"