Baahubali 1 & 2 music director MM Keeravani has revealed that he has sung a soulful melody song for AR Rahman's upcoming film. He, however, did not disclose for which film it would be.

MM Keeravani is an extremely popular music director and singer in Tollywood and this will be the first time he sings for AR Rahman. Let us see how the final output is when two veteran musicians team up.

His tweet reads as follows, "YeJo Desh Hai Tera- is one of ARR's best melodies. Just sang a wonderful song of d same eminence 4 his upcoming film.Enjoyed the session !"

*Tweet is not spell-checked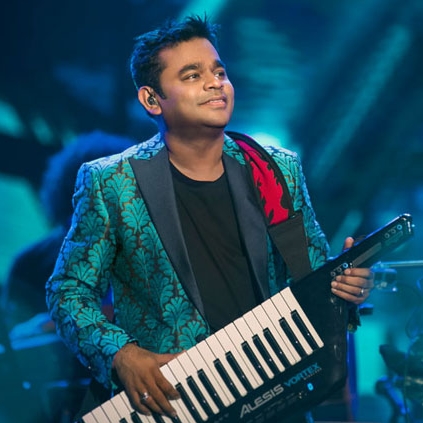 We had earlier reported about double Oscar-winner AR Rahman's nomination in the World Soundtrack Awards. The Award ceremony took place in a grand gala event at Capitole Gent, Belgium on Wednesday, 18th October. AR Rahman was nominated for the Indo-British historical film, Viceroy's House.

The People's Choice Award was bagged by our very own maestro, AR Rahman. This is one of the most significant award shows in the world, with votes from over 100 countries pouring in for the composers. ARR took to Twitter to thank the voters and express his happiness on the award. His tweet read, "Thank you World Soundtrack Awards & voters from all the 100 countries who voted to make this happen..... எல்லாபுகழும் இறைவனுக்கே."

This is just another feather in the master's cap. There are a lot more to come!


**The tweet is not spell-checked