We had earlier reported about double Oscar-winner AR Rahman's nomination in the World Soundtrack Awards. The Award ceremony took place in a grand gala event at Capitole Gent, Belgium on Wednesday, 18th October. AR Rahman was nominated for the Indo-British historical film, Viceroy's House.

The People's Choice Award was bagged by our very own maestro, AR Rahman. This is one of the most significant award shows in the world, with votes from over 100 countries pouring in for the composers. ARR took to Twitter to thank the voters and express his happiness on the award. His tweet read, "Thank you World Soundtrack Awards & voters from all the 100 countries who voted to make this happen..... எல்லாபுகழும் இறைவனுக்கே."

This is just another feather in the master's cap. There are a lot more to come!


**The tweet is not spell-checked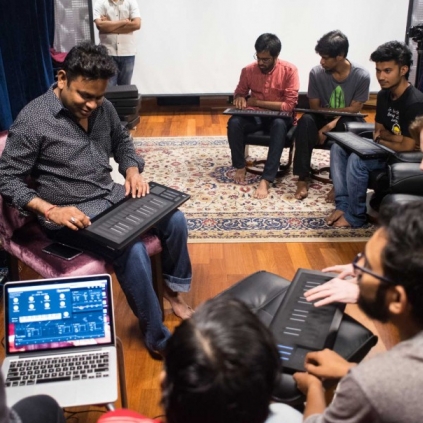 Apple Music and AR Rahman have partnered up and are in the process of setting up two Mac Labs, one in Chennai at the AR Rahman-backed KM Music Conservatories (KMMC) and another in Mumbai at an upcoming campus. Students will be taught how to use Logic Pro X, Apple's professional music creation app, at these labs.
AR Rahman was joined by Eddie Cue, a vice president at Apple, as they announced that Apple Music will also be contributing to fund 10 full time musical scholarships for underprivileged students.
This is a great step forward for the Oscar winning composer as well as Apple. KMMC, founded by AR Rahman is leading the strive towards education in Indian and western music to aspiring Indian students. Kudos to you, Isai Puyal!