Tamil Padam fame director C.S.Amudhan and Mirchi Shiva are always known for their quirkiness, craziness, and taking everything sportively. During one such conversation on Twitter between the duo and dance master Kalyan, C.S.Amudhan pulled in the names of Venkat Prabhu and Party too.

It all started when Shiva said, "Saar @csamudhan can't reach your phone. Have been training all day. Robert Lee is also tired. Can we take tomorrow off? #TP2Point0". Amudhan replied to this tweet stating, "Sorry Shiva, we are location hunting in a remote remote forest in Bulgaria. No signal, but pls continue workshop... I will talk to Robert."

Dance Master Kalyan came to Shiva's rescue by saying, "Please don't push the artist beyond a limit sir.. I can understand the pain he is going through.. guess we should give shiva a break..". That is when C.S.Amudhan tagged Venkat Prabhu's name, on the lighter note. Amudhan said, "Sir we clearly indicated this in the contracts. This is not a silly film like #Party . I'm a serious filmmaker unlike @vp_offl #TP2point0"

Adding more to these tweets, Venkat Prabhu entered the scene and replied, "Saar mudhala #rendavadhupadam ah release pandra vazhiya paarunga!! Appram serious film edukalam #party #thamizhpadam2"

Quite a fun team indeed!

*tweets are not spell-checked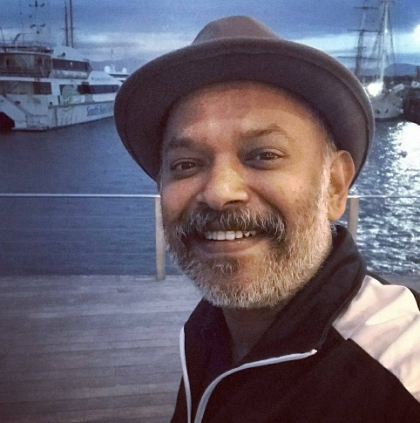 Director Venkat Prabhu's next film Party has an ensemble cast that includes Shiva, Jai, Kayal Chandran, Nivetha Pethuraj, Sanchita Shetty, Regina Cassandra, Ramya Krishnan, Sathyaraj, Jayaram, Nasser and Sampath. The movie's shoot went on in Fiji Islands and about 10 days of shoot remains to be completed in Chennai.

There were some reports that the movie will be releasing in December. However, in an exclusive chat with Venkat Prabhu, he said:

"We have not planned the release of our Party yet and post production work is going on. Editing is happening in full swing. Post production of my short film is also underway and it has Sampath in it. The digital space seems to have a really bright future. It will mostly go for award functions first and later on only come on Youtube."

Talking about the grim situation that the film industry is facing at the moment and also about the rising ticket prices, Venkat Prabhu said:

"Like all others, I am also worried about the state of our cinema right now. Double taxation is something that is definitely not fair. This double taxation will reduce the audiences by a large margin and this will affect the entire industry. Let us hope there is a quick solution to this."