Actor Vishal, who apart from his roles as producer and head of TFPC, is also actively mindful of social issues. His latest tweet updated us on the Hydro Carbon Project at Neduvasal:

"Reliable source tell me that Gem Labs has decided 2 drop the Hydro Carbon Project @ Neduvasal.Congrats everyone who has put every effort possible 2 stop this.I am extremely delighted by this news as I filed a Case 2 Ban Hydro Carbon Project @ the NGT in March 2017

#NeduvasalSaved"

*Social media post not spell-checked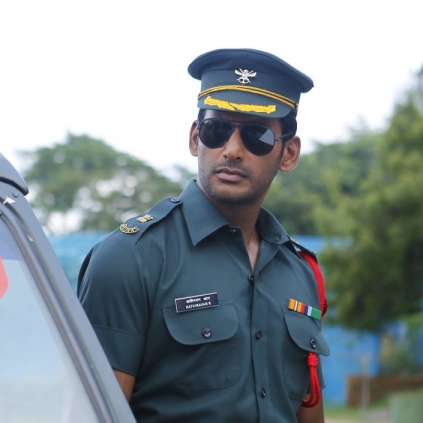 A plea was filed by Mr. Natarajan, against Vishal's Irumbuthirai claiming that the film portrays the Aadhar Card process in a bad light. He wanted to stop the film's release until the controversial scenes about Aadhar card are removed.

The case came for the hearing this morning, and the Madras High Court reportedly dismissed the case. The court has apparently stated that the film has already crossed its censor formalities, and if there were any objections, the CBFC board itself could have raised the concerns. The case was hence dismissed by the Madras High Court Bench, and the film is now free to hit the screens on May 11.

Good news indeed for Vishal and IT team!